[DIY; without the Pinterest level work]
Number One: Family Photos 
What you need is a cute family picture [preferably one that evokes all those good, happy holiday feels] and a kitchen clip or a clothespin… even a paper clip could be used. If you don't have any of the above, good ol' Scotch tape will do the trick. Do whatever you want to the photo to make it Christmas tree worthy…maybe cut it into a weird looking heart as I did and pin that little guy onto a branch. I think it looks like a cool retro kindergarten meets vintage grandparents ornament.

Number Two: Transform Your Kid's Toys into Ornaments
Oh, you don't have toys laying around that your kids don't really use? I don't believe you… For me, a simple choice was one of my daughter's rubber teething toys. Hold up… Why would you want a rubber teething toy on your tree though?
Well my friends, because all you need is a sharpie to adjust it into a festive Christmas ornament that your grandkids will one day gawk over and say "WOAH! 2017! I didn't know they had toys back then." Scribe who it belongs to and the year. I love this because it can be done every year and you get to see the growth and change in your kids come alive on your tree. Now, if that doesn't scream Christmas spirit… I don't know what does.

Number 3: Keychains or Sentimental Tokens
This year I bought my daughter a unicorn keychain to play with to try to get her to play with that instead of my keys. Do you think that worked? No, it didn't. So now I just have a random unicorn key chain. All I am saying is… make it into a scavenger hunt with your kiddos while jamming out to Christmas tunes.
I know you have some cute goodies around your house representative of this year or a special time that deserve to be displayed on that tree! Spot the gift bag of chocolate kisses from my baby shower in the background.

Number Four: Christmas Cookie Cutters
You know, those ones from grandma that sit in your drawer. Ok, maybe Christmas shaped cookies is a special tradition for you and you really do use them. But you can spare one cutter in the name of timeless decor, right?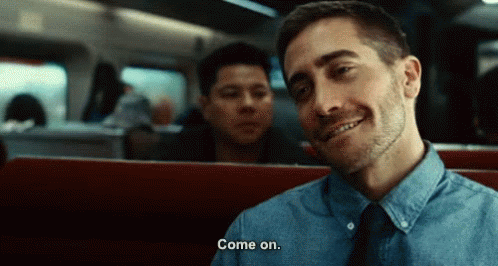 Whip out that sharpie and write whatever you want evocative of your family and 2017.
Number 5: CD-Rom and Flowers
You probably don't listen to CDs very much anymore… or maybe you're like me and that is still one of your methods of musical entertainment in your vehicle. Either way, you probably have a CD that you don't listen to anymore but reminds you of a special time. String a pretty ribbon through it and exhibit it each Christmas. This is one the grandkids will really be impressed by [or maybe your kids will be too…]
Maybe you were gifted or gifted yourself a bouquet at Thanksgiving… dry up the flowers and nestle them onto the tree. If you like this idea but have no flowers… I got some faux Christmas flowers at the dollar store. Might I add, my local dollar store has some really sweet non-tacky non-cheap looking Christmas decorations this year!
The point being, you don't have to spend a ton just because it's Christmas season. There is a collective consumerism in the air that is tangible and very real. Kids will not remember the prices… they will remember the feelings you created together during the holidays. Creating warm and happy holidays requires a bit of consciousness. I don't mean you must be frugal… there's just no need to get yourself into a stressed out mess over the material. We can enjoy the material, and there is nothing wrong with that. As long as we remember what these holidays really are about for us and our kids. That can be different person to person, or family to family. It may be worth pondering and setting a family intention for the holiday season.
Are you a REAL parent [/step parent/grandparent/family member]? I hope reading this got your Christmas juices flowing. Let me know what you think below. Did you think of or have any other ideas of making Christmas decorations/ornaments for free [or relatively free]! Do conscious parenting and Christmas go together?
May the Holiday Season nourish you in all ways. 
Written by: Mary Ehlers